ECHO  -  Ecological Health Organization, Inc.

PO Box 8232

Berlin, Connecticut 06037

Welcome to  ECHO,  a state-wide, non- profit organiation for people with Mulitiple Chemical Syndrome (MCS) and those who care about its preventon.  Founded in 1992, ECHO is one of the first organizations in Connecticut linking environmental issues an public health.



Mission - 

To safeguard the health and 

 well-being the environment 

 and its inhabitants.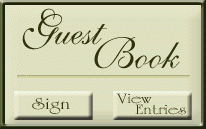 ECHO Provides:

       -  MCS Resource Guide

       -  E-mail List With Issues Update

       -  Advocacy Issues

       - Telephone Support

       - Web site Information